---


Sunset on way home from Vegas

Welcome to the August edition of Scanlines,
the newsletter of The Enright Company, Professional Video/Multimedia Representatives, 1801-I Parkcourt Place Suite 100, Santa Ana, CA 92701 (888) 334-7773.
---
Notes From Logan
by Logan Enright, CTS
The role of the manufacturers' rep firm, such as The Enright Company, is simple but at the same time often misunderstood by many in our industry. Clearly there is some confusion when an integrator asks "Do we get X (name a manufacturer) from you"? The italics are on
get
and
from
. This implies the individual believes the rep company is the entity that ships and bills your company. A pure rep does not stock product for sale. He is an agent of the manufacturer with full authority, but the goods come from the factory or manufacturer's warehouse.
Better rep firms have offices, fully trained staff, demo facilities, host shows, training seminars, open houses, golf tournaments and other marketing events. These services make them quite valuable to the manufacturers and integrators they serve. Reps are independent contractors who are paid commission only under the IRS 1099 Misc tax model. This lowers overhead for the manufacturer as they only pay us when we sell something. Reps carry multiple lines and do the same tasks as the sales person who is employed directly by a manufacturer.
So what can a good rep offer your integration company?
Knowledge – Reps by virtue of having many lines and many years in the industry have a wide spectrum of experience in the industry. Especially useful for your new hires.
Confidentiality. A good rep firm subscribes to complete confidentiality – we only disclose public info– nothing more. Loose lips sink ships.
Contacts. We know pretty much everyone in the region. You might want information on key individuals in the industry. Glad to introduce you, unless it violates number 2 above.
Advocacy – We can make your relationships with our manufacturers smoother and visa versa, as we know both party's inner workings. We regularly negotiate on your behalf.
Client meetings. Invite a rep to your next call to help drive the business - We are good in front of your clients. This includes only discussing what we are brought into discuss. We'll show up on time, well groomed and have a lot to offer the sales call.
Demonstrations and free demo goods. Reps typically have one or more of all items we sell consigned to us and are anxious to get them out on demo. Just ask.
Exposure to new products. It's what we are all about.
Leads. They're still out there – ask your rep (and your factory guys) for them.
Price and availability inquiries. A good rep will do cross price quotes from other manufacturers.
Quotes. The Master Quote concept popped up in the past several years. It's a quote done for a specific job wherein multiple manufacturers' products from the same rep company are on the same bid. In this instance the spec was done by a consultant. The rep firm then can publish a Master Quote so all bidders have the same consistent data.
Documents. We provide your firm the necessary docs (applications, forms, etc) to make it all happen.
Registration Pricing. Another new concept in the past years. Some manufacturers will offer a specifying dealer a special registration price for recommending a product. We reps can assist in administrating that process.
Problem solving. Sometimes things can get difficult and downright ugly out there. We can handle issues ranging from freight, delivery, service, pricing and more.
For more info on using a rep firm,
visit the Enright website
.

* * *

In this issue of Scanlines we introduce some new and exciting products from Radvision, AV Rover, Viewsonic and Brightline. Looking forward to seeing you at our golf tournaments this fall.
Be sure to check out our
new Enright Company blog
. The articles in this edition of Scanlines are posted there, along with other late breaking news for your convenience. As with all blogs, this will be an area which will allow full interactivity and comments. Please visit our blog regularly for the latest in events, products and goings on in our very active world.
Thanks for your continued support and thanks for scanning Scanlines!
---
Vaddio New Products from InfoComm 2010

by Dave Fahrbach, CTS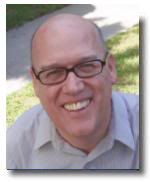 Vaddio,
www.vaddio.com
, has introduced several new major products this year at InfoComm. Contemporary furniture systems for classrooms and videoconferencing applications includes Edge™ videoconferencing carts and Instrukt™ educational teaching stations. Both lines are designed to integrate modern form, function and style for any classroom, boardroom or training facility.
AutoTrak
combines IR camera tracking and a wireless
microphone into one easy to use system designed for the education and distance-learning marketplace. The instructor wears the IR lanyard, with an integrated microphone. An IR PTZ camera tracks the IR lanyard, sending commands to the Tracking PTZ camera, keeping the instructor framed in the shot, which becomes the high definition or standard definition video output.
REVEAL IN-Wall
cameras are Vaddio's first architectural integrated PTZ cameras that come with two options for the camera glass: either clear or electro-chromatic. The electro-chromatic glass turns opaque and mutes video when the camera is turned off or by RS-232 command.
The
OneLINK
from Vaddio is a revolutionary digital bus technology was created to reduce the number of cables required in any videoconferencing or presentation installation. With OneLINK, power, video and control are passed over a single bi-directional Cat. 5e cable providing easy installation for TANDBERG Precision HD cameras.
---
Viewsonic - We're Back



by Cheryl Badley, Viewsonic
Viewsonic,
www.viewsonic.com
, has introduced their new video wall software solution, MultiView®. It has a sophisticated yet user-friendly interface where customers can create professional video presentations and dynamic screen layouts in just a short amount of time. Simply drag-and-drop from various media elements including .txt, JPEG images, video, PowerPoint, RSS feeds and HTML web pages. Using the ViewSonic video wall capable monitors (CD4232 & CD5232), users can display multiple high-resolution images and video on as many as 25 displays using a single video source for a cost-effective, dynamic digital signage solution. Stay tuned for more information on the launch of the Viewsonic MultiView® software solution.
Scheduling conference rooms just got easier using the ViewSonic EP1020r wireless 10" commercial LCD display and running ScheduleIt!® on a single computer. The solution involves mounting displays in front of each conference room that are automatically updated, right from your Outlook calendar. Outlook users don`t have to do anything they are not doing now! Just schedule a meeting as you always do. When you specify the room and save the event, you are done. ScheduleIt! does the rest. ScheduleIt! allows each room to have its own individual schedule format, including background, title, sub-title, footer, time, date, font, color, and style. Because you can continue to use Outlook, rather than an expensive and complicated facility management program, you will be amazed at how inexpensive it is. ScheduleIt! is compatible with hundreds of media players, and web browsers, as well as LCD screens with built in JPG players.
ePoster® from ViewSonic are here! The new ePoster products make it easy to replace those old backlit printed signs with new impactful high-definition digital posters. These sleek new displays feature built-in memory for storing high impact graphics as well as a powerful management tool featuring a content scheduler, duration timer and special effects editor for image transitions. Retail messaging is easy with ViewSonic's new ePoster family of retail displays. Information is disseminated through the ePoster's internal network connection or locally via the USB port. ViewSonic's new ePoster products are available in various sizes and models and can be free standing or wall mounted. Great for announcing special promotions, computer-generated information or communicating multimedia with photos, audio, signage, and video. Call for more details on this and all our digital signage solutions!
---
Liberty Wire & Cable Is Now Liberty AV Solutions


by John Harmyk
Name change gives better definition to company's expanding role worldwide
A global leader within the professional AV marketplace known for its wide-ranging catalog of wire and cable, Liberty Wire & Cable has officially changed its name to Liberty AV Solutions. Debuting with its new moniker, a totally revamped booth, and a number of new brands and product lines at this year's InfoComm, the company changed its name to better reflect its new presence as a comprehensive connectivity infrastructure AV solutions provider.
"Unveiling Liberty AV Solutions as our new name marks a significant milestone in the history of our company," explains Liberty AV President John Dace. "The name Liberty Wire & Cable no longer adequately represented our business, our products, or our position as a leader in connectivity infrastructure AV solutions. The new name embodies our ability and continuing commitment to help our customers find labor savings, as well as one-stop-shop solutions through a unique combination of products and expertise."
In conjunction with the name change, the company also revealed its Dedicated to Digital? commitment (which is backed by a line of products and services designed to aid customers as they transition from analog to digital.
"Growth necessitates change," Dace adds. "The new name more accurately reflects the company's leadership position, and the new product advancements provide the professional AV industry with the products they need to maintain an edge in today's market."
The company's new web address is
www.libav.com
. Effective immediately, all future business activity will be conducted using the new name. There has been no change in the company's management or ownership.
About Liberty AV Solutions (formerly Liberty Wire & Cable)
Liberty AV Solutions is recognized as a leading contract manufacturer of AV integration products. They are also positioned to be at the leading edge in digital solutions. Liberty's headquarters is in Colorado Springs, Colorado. Liberty's distribution offices are located in Colorado, Arizona, North Carolina, Hawaii and Europe. Liberty remains focused on customer service and education while continuing to provide the broadest range of professional AV products available. Liberty AV Solutions is a subsidiary of Communications Supply Corporation, which is owned by WESCO International, Inc., a publicly-traded Fortune 500 holding company headquartered in Pittsburgh, Pennsylvania.
---
Brightline Makes the Difference



by Jeff Muhlemann, Brightline

Your customers need to spend a few more dollars to add proper lighting that HD VC system you're installing. Why? How do you get it done correctly?

In business over 11 years, we at Brightline,

www.brightlines.com

, are thrilled to be represented by the Enright Company team. Brightline manufactures lighting systems for use in video applications. As an integrator, you need not be a lighting expert out of the chute. You need the right number to call for expert help: that person is your Enright Company representative.




Today more and more VC systems are sold in high definition. In 720P, the image sensor has four times more pixels than standard definition on a chip that in many ways is smaller than the SD predecessor. This means in equal settings, each HD pixel receives potentially 75% LESS light than that of an SD chip. For accurate exposure and focus, enough light must reach the camera from the subjects. A CEO who looks like a silhouette, green, out of focus or has dark circles under his eyes will not communicate as effectively as when he looks his best. Some companies include lighting in their VC packages not only to optimize system performance, but also to reduce service calls!
Seeing is believing: ask your Enright Company representative to arrange a brief VC with Brightline's Pennsylvania-based demonstration room. We'll show you the before and after. Prepare to be amazed.
Brightline makes a wide range of lighting products that are built to order based on a lighting design Brightline creates to meet the needs of the system you are selling. As I make the rounds with the Enright Company, I want to arrange with you a training to get sales and engineers up to speed to successfully sell and profit from Brightline lighting systems with each new VC system sold. I'm looking forward to working with you!
From motorized multipurpose fixtures to personal portable lighting, Brightline has every need covered.
---
Radvision Video Conferencing Joins Enright Line Up



by Stephen McNeil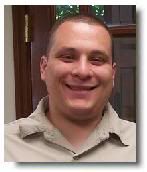 Enright Company announces our new relationship with RADVISION,
www.radvision.com
, a leading technology provider for unified visual communications. RADVISION offers video network infrastructure, developer tools, desktop and mobile video conferencing systems, and now endpoint products. The SCOPIA XT1000 room system and SCOPIA VC240 desktop endpoint have revolutionized the high definition (HD) market.
With its acquisition of Aethra endpoint technology in February 2010, RADVISION has introduced its own HD room system, the SCOPIA XT1000. The SCOPIA XT1000 delivers the perfect blend of value and a high quality, high-end experience, making it stand out amongst the competition.
Key features of the SCOPIA XT1000 include:
Dual Full HD 1080p 30fps:
The SCOPIA XT1000 delivers two full HD (1080p 30fps) video streams as standard. The included high end PTZ (Pan-Tilt-Zoom) camera supports 10x optical zoom and wide angle capability for viewing details as well as an entire group. The second 1080p video stream can be used with an additional 1080p camera for complete visual coverage or with a PC for data sharing.
High Resolution PC Data Sharing:
The SCOPIA XT1000 supports high resolution PC data
sharing at 30fps so presentations and even video clips can be shared with zero loss of quality. The quality of the data channel does not degrade even when the main video channel is operating at full HD 1080p 30fps.
Embedded HD Multi-party Conferencing:
RADVISION's multipoint expertise is embedded in the SCOPIA XT1000. Support for high definition, continuous presence meetings with up to nine participants are very affordable utilizing the SCOPIA XT1000's built-in MCU.
Full Band Audio with Beam Forming Microphone Technology:
The SCOPIA XT1000 provides 48 kHz (full band) audio encoding to ensure high clarity audio transmission with no loss of quality. Beam forming technology is used in the 3-way microphone to put the focus on the speaker while isolating background noise.
The SCOPIA VC240 is the result of joint design and development between RADVISION and Samsung and leverages each company's respective best of breed expertise. The SCOPIA VC240 is the first product in the market to integrate all the components required for high definition desktop video conferencing into a single unit at an affordable price. It can operate as a standalone desktop HD video conferencing device as well as a 24 inch high resolution monitor.
Key features of the SCOPIA VC240 include:
All-in-One Desktop Video Conferencing & PC Display:
The 24" widescreen LCD, high definition camera, high fidelity speakers, echo cancelling microphone, along with an advanced video conferencing engine provide an elegant All-In-One standalone HD desktop video conferencing system and PC display.
High Quality HD Video & Data Sharing:
Enjoy superior quality desktop video conferencing with full 720p, 30 fps performance with bandwidth as low as 750kbps, while supporting up to 2Mbps. Sharing PC data and presentations with other systems couldn't be easier with the SCOPIA VC240's integrated H.239 dual video capabilities.
Making calls and connections is as easy to use as your mobile phone. Forget what you know about complicated user interfaces for sophisticated systems. Connecting with the SCOPIA VC240 is simple, fast and brilliantly designed. Get your last dialed calls, detailed history and phone book in an instant.
Seamlessly integrated with RADVISION's SCOPIA total solution, including the XT1000 with uncompromised 1080p for conference rooms, the SCOPIA Elite MCU offering multipoint power and scale, SCOPIA Desktop enabling HD conferencing on the go, SCOPIA Mobile for touch control and SCOPIA Management Suite for deploying and managing distributed deployments.
The SCOPIA VC240 breaks down barriers to desktop deployment by allowing users to enjoy all the benefits of the HD video communications experience at a fraction of the cost of competing hardware solutions. With its market leading price point, the VC240 enables wide-scale deployment of HD video on the desktop, dramatically increasing the ROI of a video conferencing deployment.
Enright Company is representing RADVISION thru
HD Distributing
in MN. For more information, please contact your Enright Company sales representative.
---
E V E N T S