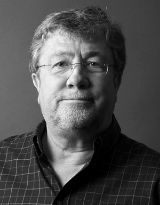 Logan Enright
Vaddio's,
www.vaddio.com
, AV Bridge Matrix PRO is a complete professional AV solution designed to reduce the complexity of designing USB systems for meeting and lecture capture rooms that support multiple cameras and microphones. Based on Vaddio's award-winning AV Bridge technology, the MATRIX PRO adds audio and video mixing functionality directly into the box.
"The challenge with designing USB systems has been the limitation of a PC and its ability to support only one camera and one microphone on a USB System Bus," explained CEO Rob Sheeley. "The AV Bridge Matrix PRO gives integrators the ability to add multiple cameras, microphones and other AV devices into PC-based system room design. It then manages the complex process of mixing, switching and controlling those devices into a single USB stream. We believe that this will be an easier and more cost-effective solution for our integrators who are designing lecture capture and UC conferencing systems."

AV Bridge CONFERENCE – One of the 3 new additions to the AV Bridge family


The MATRIX PRO replaces
a rack full of gear by combining a variety of capabilities: an AV
encoder with simulta-
neous IP and USB 2.0 streaming, a four-input seamless HD video switcher, three Quick-Connect Interfaces for Vaddio cameras, an 8 x 4 cross-point audio matrix mixer/switcher with AEC, four audio ports for Vaddio EasyUSB microphones with built-in AEC, and a web server for configuration programming, control and remote management.
HD Streaming Solution for UC and Videoconferencing Rooms with Vaddio's AV Bridge Conference
Vaddio launches the new AV Bridge Conference which provides integrators the ability to integrate soft codecs, including Skype, Cisco Jabbe and Microsoft Lync, into traditional AV designs.
Based on UVC/UAC USB standards, no special USB drivers need to be installed, and as a result, AV Bridge Conference works seamlessly with any software application running on any operating system that supports USB 2.0 devices. Whether you want to do a Microsoft Lync video call or need to set up an audio conference, the AV Bridge Conference provides the USB connection to your AV System. What to record or sream a meeting? Use the recording and streaming software of your choice - and AV Bridge Conference will connect the audio and video sources.
"AV Bridge Conference was designed to support far-end audio for conferencing applications," explained Rob Sheeley, president of Vaddio. "Videoconferencing system designs require separated near-end audio for local speaker amplification from remote sites."
AV Bridge Conference can support selectable balanced or unbalanced audio - and selectable HDMI, RGBHV, SD or HD component video inputs. Outputs include USB 2.0 with HD UV/UAV device support, or an Ethernet network interface for both IP control and streaming (RTSP and HLS.) Far-end audio is delivered from the AV Bridge Conference through a balanced (XLR) or unbalanced (RCA) audio input.
AV Bridge Conference makes it simple to encode, capture and stream AV content through a variety of PC Applications or Directly to the network.
---
New Casio LampFree Ultra Short Throw Projector
XJ-UT310WN – WXGA Ultra Short Throw Projector
by Jason Housel - The Enright Company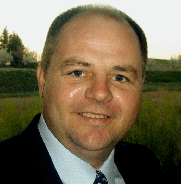 Jason Housel
Casio,
www.casioprojector.com
, is pleased to announce the addition of the XJ-UT310WN Ultra Short Throw projector to our full line of LampFree. projectors. The XJ-UT 310WN is a model you requested and was developed based on your input.
We are sure you will agree the XJ-UT310WN has all the features you expect from an Ultra Short Throw plus it is LampFree..
XJ-UT310WN boasts an impressively short throw ratio















Key Features
• 3100 Lumen Brightness
• WXGA (1280 x 800) resolution
• 0.28:1 throw ratio – one of the shortest in the industry
• Dust Resistant Design
• Made in Japan
• DLP Display Technology
• Robust Input / Output connectivity
• 16 W speaker and Microphone jack
• Optional Wall Mount available (YM-80)
Install Project Bounty Program
With the peak install season upon us, now is the time to be introducing your educational customers to the XJ-UT310WN. In conjunction with the XJ-UT310WN introduction, we are launching the XJ-UT310WN Install Project Bounty program.

Program 1 – First 100+ unit installation
Period – April 1, 2014 through June 30, 2014
Qualification – 1st end user install of at least 100 XJ-UT310WN projectors
Install – must be completed by June 30, 2014
Prize – $1000 bounty from Casio

Program 2 – Top Three 100+ installations
Period – April 1, 2014 through July 31, 2104
Qualification – Top three installs of a least 100 XJ-UT310WN.
Install – must be completed by July 31, 2014
Prize
1st Place $1000
2nd Place $500 (two winners)

Sales Tools
The following sales tools are included with this email and available for
download from the www.sellpoints.com portal (More info in this bulletin)
o Specification Sheet (Ref # PJ-01-05-01)
o Bid Specification
o Competitive Comparison Chart
o Model Setup Sheet
o Product photography Available for download at sellpoints.com

Sellpoint Dealer Portal – Reminder
Our dealer portal at www.sellpoints.com provides 24 hour access to Casio LampFree. product information. This password accessible site has a wealth of information including the sales tools included with this email plus product photography. If you need a login or forgot your information please send an email to John Shanahan at jshanahan@casio.com. Note: If you have a current login you can continue using the same login and password.

Email Template
Help us spread the word on the new Casio XJ-UT310WN. Have an email list or customer
database, why not send them an email using our pre-made email template? If you would like more information on the template and assistance customizing it, please contact Joe Gillio at jgillio@casio.com.

---
Crimson AV Redesigns Menu Board Display Mount Solutions
Significantly reduces total cost of ownership as well as assembly, installation and alignment time
by Stephen McNeil - The Enright Company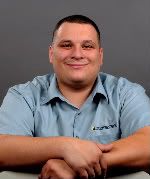 Steve McNeil
Fully Modular Multi-Display Menu Board Mount Designs by Crimson AV, www.crimsonav.com, was unveiled at Digital Signage Expo in Las Vegas in February 2014.

The Company utilized the Expo to unveil several new multi-display inline mounting solutions engineered specifically for the digital signage and commercial markets, for menu boards, signage, way finding, and more. Expanding on the Company's mission to deliver professional-grade AV mounting solutions that are simple to specify, order and install, Crimson will unveil at DSE 2014 a host of new modular mounting solutions that were specifically designed for hospitality, entertainment, education, healthcare facilities, houses of worship, venues of any size, and a wide variety of commercial, pro and residential applications. Crimson AV has a unique value proposition and fills a much-needed niche. The Company not only provides a comprehensive TV and projector mount lineup of off-the-shelf solutions, it also specializes in custom-configured solutions designed to specification and suitable for virtually every type of audio-visual installation.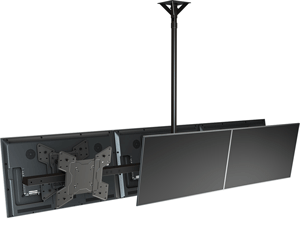 Newly redesigned fully modular solution

Newly Redesigned CML and CMP Inline Display and Menu Board Mounting System
The CML and CMP ceiling-mounted Menu Board Mount System has been redesigned to significantly reduce the assembly, installation and alignment time of inline multi-display arrays or menu board installations as well as to lower the total cost of ownership. A fully modular solution for mounting multiple displays from the ceiling in either landscape or portrait orientation, this new mount solution features Crimson's simplified alignment design and post-installation leveling that makes perfecting the visual aesthetic a breeze, further reducing time spent on the job. To simplify the specification and ordering process, CML and CMP prices are based on the number of displays to be mounted, so systems designers need only to know the size and number of displays to be used as well as the orientation; Crimson will kit the complete mount system and ship it to the location requested in cartons that are easily managed by a single installer.
Crimson's industry-leading 10-year warranty and 100% satisfaction guarantee ensures that integrators and systems designers are provided much-needed peace of mind that they have chosen the right mounts for the job, and allows them to focus on the more technical aspects of the installation.
"We work closely with our customers to develop the solutions they need to solve a wide variety of installation challenges," says Crimson President, Vlad Gleyzer. "Our new mount lineup provides the answer to many of the most cumbersome issues experienced when mounting displays for use in digital signage and other commercial applications. Designed to both simplify and expedite the design, assembly, installation, and alignment process, Crimson AV mounts will more than satisfy the needs of those seeking to source or specify innovative display mount solutions."
Every product in Crimson's comprehensive assortment is manufactured to rigorous standards, designed for maximum install efficiency, and sold for a fraction of the price of competitive solutions, making the line making the lineup a "must see" at trade shows and regional events. Interested parties are invited to connect with Crimson at booth #930 at DSE 2014, or by visiting www.crimsonav.com, calling 866-MOUNT-TV, or writing to info@crimsonav.com.
About Crimson
Based in Glenview, IL, Crimson AV manufactures a comprehensive yet uniquely differentiated lineup of display mounting solutions designed for Commercial, Pro, and Residential audio-visual applications. Combining enhanced product design techniques, extensive manufacturing expertise, and lean business practices, Crimson has developed a proprietary business model that delivers superior products for maximum value. Customers benefit from professional-grade products that are backed by unparalleled service and technical support. Uncompromising design and build quality requirements and an industry-leading 10-year warranty ensure each Crimson AV mount will be trouble-free for years to come. Interested parties can learn more about Crimson mounting solutions by visiting www.crimsonav.com, by calling 866-MOUNT-TV, by writing to info@crimsonav.com and by following @CrimsonAV on Twitter. Media inquiries should be directed to: Katye (McGregor) Bennett, KMB Communications, (425) 328-8640, Katye@KMBComm.com, www.kmbcomm.com/press and @katyemcgregor.
---
Visionary Solutions' PackeTV. Wins 2014 NAB 'Best of Show' Award
Award honors new products based on several key criteria
by Patti Enright - The Enright Company
Patti Enright
Visionary Solutions, Inc.,
www.vsicam.com
, today announced that PackeTV., its modular end-to-end IPTV solution received the 2014 NAB "Best of Show" award from TV Technology magazine, one of the industry's leading publications for technology news and reviews. Judged by a panel of engineers and industry experts, the awards contest honors new products based on several key criteria including innovation, feature set, cost efficiency, and performance. Visionary Solutions' PackeTV. is an IP video network and asset management solution that enables secure scheduled or on-demand delivery of live and recorded video.
"It's gratifying to be the recipient of this prestigious industry award," said VSI President Jordan Christoff. "PackeTV was created with a vision in mind: to provide the industry with a single, end-to-end IP video network solution that would greatly simplify and reduce the cost of distributing high-quality video content to any screen. Winning this award symbolizes that achievement."

PackeTV. was selected to receive the "Best of Show" Award from among hundreds of new products in the competition. After winning the award, Visionary Solutions was presented with an honorary plaque at the 2014 NAB Show and will be featured in TV Technology magazine.
Using PackeTV., organizations can easily and cost-effectively deliver high-quality HD and SD, MPEG-2/H.264 video content to TVs, set-top boxes (STBs), PCs, tablets, smartphones, and other IP-connected devices across a wide range of networks, including LAN, WAN, WiFi, cellular, and the public Internet. The open-standard solution is compatible with a wide range of equipment, including VSI encoders and decoders and features the same modular architecture as the encoder and decoder product lines, allowing customers to upgrade as their budget permits. This modular flexibility lowers the base price of the equipment by allowing the customer to purchase only the features they need at the moment and upgrading the software as requirements change.
The PackeTV. platform can quickly and easily be deployed in virtually any IT environment, including the broadcast, enterprise, entertainment, education, healthcare, and house of worship markets to support a variety of applications from corporate communication to video monitoring, training and distance learning, and legacy cable system replacement with TV over IP.
PackeTV. begins shipping this month. More information about PackeTV. and Visionary Solutions' other products is available at www.vsicam.com.
About Visionary Solutions, Inc.
Visionary Solutions, Inc. (VSI) develops and manufactures open-standard solutions that harness the power and flexibility of IP networks to deliver real-time video and audio. With a passion for innovation and customer service, VSI provides outstanding products recognized for their value, performance, versatility, and quality. VSI products support the industry's latest technology standards, including H.264, making the company a trusted partner for solutions in the enterprise, education, government, house of worship, entertainment, healthcare, and broadcast markets. VSI sets the industry standard for high-quality video transport over IP networks.
---


Euro Design AV Furniture With Panache
A culture built on listening to the needs of dealers and end users
by Dave Fahrbach, CSI - The Enright Company
Euro Design Systems,
www.eurodesignsystems.com
, based in Tucson, AZ is a significant player furniture in the AV world for almost 20 years. Their slogan "just ask" is more than a catch phrase, it is a culture built by listening to the needs of their dealers and end users. In December, a new CNC (computerized numerically controlled) machine was installed. It will allow Euro to exceed delivery times for their clients. The new collaboration table line is available and customizable, as well as the iLEC-Series. Enright Company, who exhibited Euro at the 2013 Fall Roadshows, is excited to have Euro as one of our premier manufacturers.
Euro Design Systems' new collaboration table
---
Klipsch – Keepers of the Sound
Klipsch Pro Appoints Enright Company
by Jason Housel - The Enright Company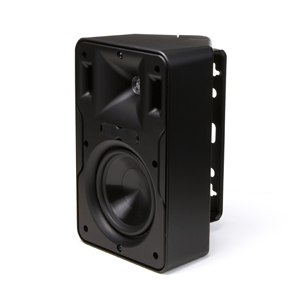 New Volt speakers are built to
withstand rigors of outdoor use


The Klipsch Commercial Division,
www.klipsch.com
, is proud to be represented by the professionals at The Enright Company. For over 65 years, Klipsch has built premium loudspeakers with a no-compromise attitude. Whether in the home, on the stage, in the cinema or in your favorite store or restaurant our sound is uniquely detailed and clear. Our exclusive Tractrix. Horn-loaded technology reproduces sound with controlled dispersion, high-efficiency and very low-distortion for truly engaging sound at any volume level. Klipsch 70 Volt, distributed audio speakers use high quality transformers for minimal saturation and insertion loss for an acoustic signature as close to our 8 ohm speakers as possible. Our unique, transformer less, 70 Volt in-ceiling subwoofer significantly improves low-frequency bandwidth for deep, realistic bass. Our KI line of speakers and subwoofers provide superior performance in both permanent installation and production environments including theaters, auditoriums, music clubs, houses of worship, and A/V production environments.
Our new 70 Volt CP-4T and CP-6T speakers are built to withstand the rigors of outdoor use while, at the same time, providing a highly aesthetic look that blends perfectly into any indoor environment. Their smaller size and ability to mount closer to a wall or even be tucked into a corner with a V-shaped rear profile makes them virtually disappear from sight. Tool-free angle adjustment in 150 increments makes positioning a breeze. The unique mounting bracket combined with front wire termination assures a fast, easy, one-screwdriver installation with no visible wires.
With thousands of installations around the world Klipsch has the experience to provide the perfect sonic atmosphere for any setting.
About Klipsch
For over 65 years, Klipsch has designed premium speakers for those who are passionate about great sound. Company founder Paul W. Klipsch started this legacy in 1946, and it continues today with sheer commitment to innovation and delivering the world's most powerful, detailed and emotional sound reproduction. Today, the brand's diverse product portfolio encompasses home theater, professional cinema, installed whole-house contracting, commercial, computer speakers, wireless music speakers and headphones. As one of the first U.S. loudspeaker companies, Klipsch continues to be the high-performance brand of choice for audiophiles and home theater aficionados around the world. Klipsch Group, Inc. is also a wholly-owned subsidiary of VOXX International Corporation (NASDAQ: VOXX).
---


E V E N T S
WHAT
WHEN
WHERE
MORE INFO
Mr. Matsuno of TOA
Electronics in So. Calif.
April 21-22
Various

stephen@enrightcompany.com
Vaddio National Rep
Sales Meeting
May 6-7
Vaddio HQ
Minnetonka, MN
Vaddio reps only
Memorial Day holiday
May 26
USA
--


UB Tech Show

June 16-18

Las Vegas

ubtechconference.com

InfoComm
June18-20
Las Vegas
www.infocommshow.org
---
Thanks for scanning Scanlines. Send us your comments.
Sincerely,
The Team at The Enright Company
www.enrightcompany.com
1801-I Park Court Place Suite 100
Santa Ana, CA 92701
(888) 334-7773