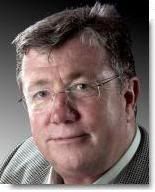 I cleaned out my AV wire collection over the holidays. Fortunately this was not the highlight of the week. I believe all of us have these stashes. It is amusing how one has a relationship with technology from your past. AV folks look at this stuff the way others look at old photos. I threw out a BUNCH of analog cable – old and brittle with residue on the connectors. I found the old style proprietary multipin types, RCA, BNC even UHF connectors. The cables had impossible bend radius and bend memory – it was a real rat's nest. Having served Liberty Wire (now Liberty AV Solutions) for the past ten years let me say cable is not just cable. It is amazing how far we've come in strain- relief, bendability, flexibility and more. What's that line: "carpenters only see screws and nails"? This AV guy sees only connectors.
As another year in this wonderfully demanding industry comes to a close, we reminisce
on our 2011 road shows. They were sensational – 500 individuals from 150 companies
joined us this fall in six events in hotel ballrooms in CA, NV and AZ. We appreciate all
the support from both our manufacturers and our integrators and consultants for this
participation. It's always music to our ears when we hear of jobs and other opportunities
which are a direct result of these shows – and there are many.
Vaddio continues to lead the pack here. Rob Sheeley, Tom Mingo and gang continue
to knock it out of the park with great vision and the ability to implement new and
innovative products QUICKLY and right on target. We are looking forward to their
upcoming National Rep Sales Meeting in Las Vegas in Q1, coinciding with TeleSpan
– a teleconferencing industry market research event. In other Enright Company news,
Westcon is hosting their Polycom UC Vision event at their Solutions Centers in Irvine
and Santa Clara on 1/10 from 9:30-12:30PM. Hope you are signed up!
Read on and see news from Polycom, Tightrope, Brightline, Intelix/Liberty and our new
association with Vutec the screen company.
Happy New Year to all our partners!
PLEASANTON
, CA (June, 2011) - Polycom, www.polycom.com, goes mobile with first enterprise software solution for Apple, Motorola Mobility, and Samsung Tablets that lets users enjoy HD Video Collaboration from anywhere.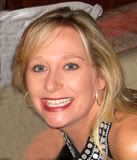 PolycomŽ RealPresence Mobile is a new, free-to-download software solution that extends video collaboration beyond the office and conference room to your Apple iPad 2, Motorola XOOM and Samsung Galaxy Tab.

Now you can use a tablet to connect and collaborate with colleagues, partners, customers, students, patients – anyone, anywhere, anytime with HD audio, video and content-sharing.
ˇ Free yourself from the office and conference room
ˇ Stay connected with a single communication stream
ˇ Make multipoint calls whether you're within the firewall or roaming
ˇ Take charge by taking video conferencing with you wherever you go

Delivering Polycom video to mobile platforms is a key component of the company's recently announced software strategy to bring secure HD video collaboration to the broadest range of business, video, mobile, and social networking applications.

"RealPresence Mobile is a significant step toward achieving our vision to make it possible for millions of people to use video collaboration as their preferred method of communicating – easily, reliably, and securely – no matter what network, carrier, protocol, application, or device they use," said Andy Miller, president and CEO of Polycom. "I've met with a hundred customers the past few months, and nearly every executive I talk with is looking to embrace mobility and tablets to improve business productivity. Customers who have seen our mobile applications running on Apple, Motorola, and Samsung tablets are truly inspired by the possibilities Polycom is enabling by extending video collaboration beyond the traditional boundaries of the conference room and desktop."

Now, whether in the field or on the road, in an airport lounge or working from home, or wherever business leads, customers can use a tablet to connect and collaborate face-to-face with colleagues, customers, partners, and suppliers. RealPresence Mobile allows customers to leverage Polycom's UC infrastructure to harness the benefits of video collaboration, increase the industry's highest ROI even further, and unleash the powerful network effect of HD video collaboration.



Drivers of the Visual Mobile Society


The network effect is already spreading video to the masses as human culture and technology becomes increasingly visual. The latest generation has been raised on video and social connectedness – 3 billion YouTube videos are streamed daily.1 Within this context, it's not surprising that video conferencing is also on the rise. UC and video collaboration is increasingly recognized as a mission-critical capability for businesses and a solution that pays for itself within months by reducing travel expenses while improving teamwork, collaborative decision making, organizational productivity, and employee and customer engagement.



About Polycom


Polycom is the global leader in standards-based unified communications (UC) solutions for telepresence, video, and voice, powered by the Polycom RealPresence platform. The RealPresence platform interoperates with the broadest range of business, mobile and social applications and devices. More than 400,000 organizations trust Polycom solutions to collaborate and meet face to face from any location for more productive and effective engagement with colleagues, partners, customers and prospects. Polycom, together with its broad partner ecosystem, provides customers with the best TCO, scalability, and security – on-premises, hosted or cloud delivered. Visit www.polycom.com or connect with Polycom on Twitter, Facebook, and LinkedIn.

http://itunes.apple.com/us/app/polycom-realpresence-mobile/id465412616?ls=1&mt=8
https://market.android.com/details?id=com.polycom.cmad.mobile.android
---
Vaddio Regional Training Program Launched
by Stephen McNeil - The Enright Company
Regional and online product training courses will be offered beginning January 1, 2012, in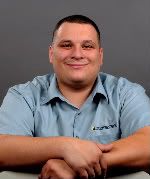 addition to the existing Camera Tracking Training classes. Vaddio (
www.vaddio.com
) Technical Trainer, Scott Rolfes, will conduct in-depth training on design, engineering, installation and techniques for integrating Vaddio equipment into a variety of applications. In addition, Bernadette Yard, Marketing and Training Coordinator, will also teach a sales and marketing curriculum.
"We understand the importance of training our dealers out in the field," explained President of Vaddio, Rob Sheeley ."And we know how difficult it is to travel to get the training you need. We are committed to offering the training and education to our dealers in the field so they can easily and effectively integrate our solutions into their designs."
To schedule a Vaddio training course please contact your local rep or go to www.vaddio.com/training. For more information or details please contact Bernadette Yard at (763) 971-4466 or by email at byard@vaddio.com.
---
Brightline in the News
Brightline i-Series featured in November issue of AV Technology
by Dave Fahrbacht, CTS - The Enright Company
The i-Series, a sleek, energy-efficient LED fixture from Brightline,
www.brightlines.c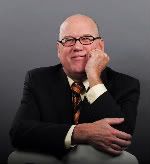 om
, is scalable to virtually any monitor. Cool-to-the-touch, the i-Series fixtures make it easy to look your best on camera, allowing individuals to conference remotely without sacrificing critical visual details.
The many non-verbal communication nuances of facial expression and eye contact are critical to effective communications. The i-Series enhances visual clarity, thereby increasing the readable content within a video image and raising the engagement level of participants in the conference
For more information on the i-Series and all of Brightline's videoconference lighting solutions go to www.brightlines.com
---
Why Digitial Signage
by Gunter Woodson - Tightrope Media Systems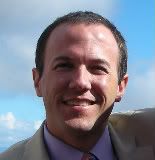 Once you start paying attention, digital signage systems are everywhere. Since joining Tightrope Media Systems (
www.trms.com
) and managing a digital signage dealer channel, I've noticed them at airports, hotels, schools, retail establishments and restaurants. Actually, they seem to be omnipresent. When I see the systems in action, I like to think about the features the system offers and how it is meeting the needs of the customer. But who is the customer and what vertical market are they in?
For starters, the consumer can be practically anyone in any vertical market. Take a school for instance. The customer (let's say the viewer of the signage in this case) could be a student or the faculty. Heck, it could even janitorial staff or visitors to the school. The wonderful thing about digital signage is that you can target multiple different groups. Say you want to communicate specific and relevant information to the students or you want to let the faculty know some new policies. Just put the appropriate information on the screens where they will be viewed by the target audience, and BOOM, you have given the correct information to those that need it. There is confusion everywhere so why would you not want to erase that confusion with applicable information?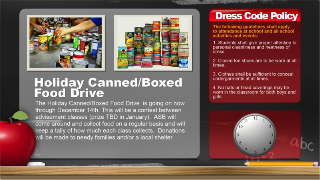 But often the trick can be maintaining the content that goes the screens. The worst piece of digital signage that you could ever think about purchasing is one that is difficult to use. One that has a clunky interface where users might become a little intimidated. For 14 years at Tightrope, one of our goals has been to make the easiest solution to use. We want less technical people like secretaries, volunteers, and students to maintain the system. If they can and are excited to do so, they will create the dynamic content that draws people to the screen and communicates the needed information. After all, this is why you want digital signage in the first place, right? Dispelling the chaos with appropriate information makes everything run smoothly.
---
HDBaseT Explained
by Mike Konkle - Intelix Chief Technology Officer
HDBaseT is an exciting and groundbreaking technology, allowing several cables between a source and a destination to be consolidated into a single LAN cable. Furthermore, thanks to robust processing, high-definition signals can be transmitted further and more reliably over twisted pair than ever before.
Is HDBaseT right for every application? No. There are other technologies currently on the market which provide similar capabilities - the Intelix DIGI-HD-COAX, for example, transmits HDMI up to 675 feet (1080i over RG6) over a single coaxial cable and traditional HDMI over twisted pair extenders are great solutions for shorter runs (under 200 feet) - but many installations will benefit from the HDBaseT offering.
There has been some misunderstanding as to what HDBaseT technology is and, just as important, what it is not. Let's take a closer look at this innovative technology.
What HDBaseT Is
The HDBaseT technology was originally created by Valens Semiconductor to optimize video applications and unify the HD digital video, audio, 100BaseT Ethernet, power, and control connections of entertainment devices. In essence, HDBaseT enables a single LAN cable to replace multiple audio-visual cables.
In June 2010, an HDBaseT Alliance was incorporated by leading industry manufacturers, lending credence to the technology and facilitating a far wider adoption.
Fully implemented, HDBaseT provides the following capabilities:
Uncompressed video/audio up to 10.2 Gbps. (Full HD/3D and 4K x2K uncompressed video)
Maximum cable lengths of 100m, including support of multiple hops, up to 8 x 100m
Use of industry standard Cat5e/6 LAN cable
Use of a standard RJ45 connector
Supplies up to 100W of power (Power over Ethernet)? which can be utilized to power a remote audio-visual device
Support for 100Mbps Ethernet
Easy installation utilizing existing in-wall Ethernet connectivity (Cat5e/6 & RJ45)
USB support
HDCP support
Networking support (of HDBaseT enabled devices), including extended-range daisy chain and star topologies
These features are enabled through the use of a special encoding algorithm running on a custom designed DSP processor. The processor is essentially the brains behind the technology, inserting or extracting all the various portions of the signal stream - HDMI, Ethernet, IR, etc. Valens puts it simply in the following diagram:
Though the HDBaseT feature list is rich and robust, it is ultimately up to the individual partner manufacture to deploy the portions most relevant to their core audience. Liberty AV Solutions has incorporated into the DIGI-HDE a feature set - HDMI, 3D, IR, RS232, and Ethernet - which directly address the concerns of the AV integrator.
What HDBaseT Is Not
Perhaps the most misunderstood issue surrounding HDBaseT is Ethernet, both in terms of transmission and deployment. HDBaseT does transmit 100Mbp Ethernet - standard 802.3 Ethernet is transported through the system in the same way that the HDMI or RS232 signals are. The signal is inserted into and extracted from the stream (and ultimately the DSP processor) through a standard LAN cable. This is a capability of the hardware.
On the flip side, the HDBaseT signal is incompatible with standard Ethernet LAN switches and routers. Proper deployment requires devices designed for HDBaseT integration.
That said, products which properly deploy HDBaseT technology - such as the Intelix DIGI-HDE- do act as a tunnel for standard Ethernet traffic. Specifically, the transmitted Ethernet signal portion of the stream is compatible with network switches and routers.
One way to think of it is as a cable bundle with a separate RJ45 connector for the Ethernet connection. Ethernet is fed into the HDBaseT transmission device (Intelix DIGI-HDE transmitter) and extracted from the HDBaseT receive device (Intelix DIGI-HDE receiver). Once extracted, the Ethernet signal can be sent through switchers, routers, or any other standard LAN device.
Intelix DIGI-HDE
The Intelix DIGI-HDE extender set is an exciting new product and the first by Liberty AV Solutions to leverage HDBaseT technology to transmit HDMI, Ethernet, bi-directional IR and RS232 over a single twisted pair cable up to 300 feet. Furthermore, this innovative solution supports 1080p, 4K x 2K, and 3D video.
Intelix has been a recognized and respected brand for twisted pair and coax transmission solutions for over a decade. Extensive HDMI experience led to the introduction of the DIGI-HD-COAX, the industry's first HDMI over RG6 extender solution. The HDBaseT protocol provides an innovative method for HDMI distribution - one that expands transmission capabilities, distances and bandwidth, while delivering flexibility and ease-of-use for installers.
In addition, the following design features were incorporated with the professional integrator in mind:
Built-in HDshak processing
HDCP compliant
HDMI v1.4 compliant
Built-in surge protection up to 16 kV
Diagnostic LEDs
Durable metal chassis
Built-in mounting system
These features along with crucial HDBaseT capabilities make the Intelix DIGI-HDE perfect for digital signage, residential, retail, hospitality, education, government, house of worship, and transportation applications. Planned release date is September 1.
Intelix is a wholly owned division of Liberty AV Solutions (
www.libav.com
) and both of course are represented by The Enright Company.
---


Vutec
by Patti Enright - The Enright Company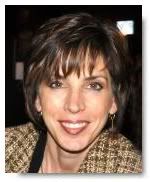 The Enright Company has joined Vutec,
www.vutec.com
, for screens and accessories for our Southern Region. Since 1977, Vutec Corporation has designed and manufactured award winning projection screens and AV accessories. Vutec's state-of-the-art product line includes fixed, motorized, manual and specialty front and rear projection screens. Specializing in home theatre, commercial, educational, and institutional markets. Based in Coral Springs, Florida, Vutec provides its products and services through an expanding global network of authorized dealers and distributors in 87 countries. Vutec holds numerous patents and patents-pending on a multitude of viewing products, including our revolutionary SilverStar™ 2D/3D, Vision X™ and Vutec™ projection screens. For more information, please visit www.vutec.com.