With Vaddio's (
www.vaddio.com
) EasyUSB tools you now have Pro AV quality computer peripherals you need to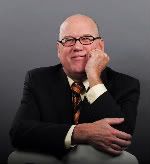 transform your personal computer into an effective, affordable meeting room system. Whether you are looking to design a small videoconferencing system or a large integrated lecture capture classroom, Vaddio gives you the tools you need to make your software applications work in a real world AV environment.
Vaddio's EasyUSB tools include an HD USB PTZ camera, a USB audio mixer/amplifier, USB microphone options – and for control, a web-based room control system. For those legacy and traditional AV systems, Vaddio introduces the AV Bridge – your gateway from analog to digital. The AV Bridge lets you connect audio and video inputs to your computer through a USB connection, allowing the integration of legacy AV systems into group collaboration software.
And Vaddio's EasyUSB tools are based on UVC/UAC USB standards, eliminating the need for custom software drivers or a particular OS to be installed on the PC – so they work seamlessly with any soft client conferencing systems including Skype, Google+, Movi and Microsoft Lync, as well as lecture capture software systems such as Tegrity and Panopto. When added to your PC, the combination of EasyUSB tools create a complete group AV solution that allows users to engage in any type of collaboration and conference activity. The USB revolution is here.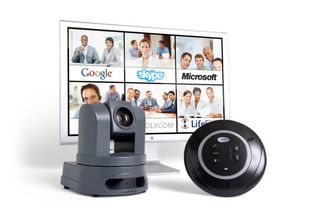 Products
The ClearVIEW HD-USB
is the world's first broadcast-quality HD PTZ camera with USB and Ethernet streaming built right into the camera. Now you can directly plug an HD PTZ camera directly into your PC – without the need for a separate capture device. Because the ClearVIEW HD-USB uses standard UVC drivers, no special USB drivers need to be installed. As a result it works seamlessly with any software application running on any OS that supports USB 2.0 devices.
The ClearVIEW HD-USB also supports H.264 video streaming. With a built in Ethernet network interface you can now do both IP control and IP Streaming directly from the camera. It supports either RTSP or HLS streaming protocols.
The camera features a 19x optical zoom lens with a 58.1-degree wide angle of view – wide enough to view everyone at a standard conference table, as well as capture an individual from a long distance at 3.2 degrees in a larger room. The zoom range provides great flexibility for a wide variety of applications.
Add the optional
USB Quick Connect cable system
and extend the USB, power and control up to 300 feet. This way you can mount the camera anywhere and not worry about the cabling distance from the computer.
---


Liberty Unveils New Hd Termination System
Quick, DIY field termination now a reality
by Jason Housel - The Enright Company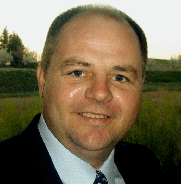 COLORADO SPRINGS, CO—System integrators have long been able to cut bulk cable of all kinds to length and terminate it in the field. HDMI cables, however, have been the exception—until now, with the introduction of Liberty AV Solutions' new HD Termination System. Offered in bulk packages of either 250 or 500 feet, the cable kits can be cut to length and quickly terminated in the field using a simple hand tool and specially-designed HDMI locking connectors.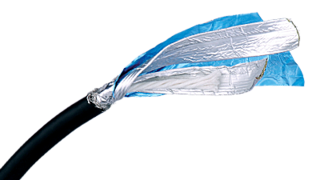 Beyond the cabling's internal ribbon design that facilitates easy termination, round jacketing makes for easy pulls. In stock and now shipping, MSRPs for an HD Termination System begin at $728 for a 250-ft. bulk package (part #DL-HDMCBL-250). Other elements of the DIY terminating kit include a 10-Pack Connector Kit (part #DL-HDMCPK), which carries an MSRP of $154.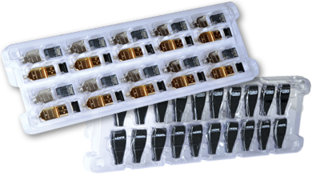 About Liberty AV Solutions (formerly Liberty Wire & Cable)
Liberty AV Solutions,
www.libav.com
, is recognized as a leading contract manufacturer of AV integration products. They are also positioned to be at the leading edge in digital solutions. Liberty's headquarters is in Colorado Springs, Colorado. Liberty's distribution offices are located in Colorado, Arizona, North Carolina, Hawaii and Europe. Liberty remains focused on customer service and education while continuing to provide the broadest range of professional AV products available. Liberty AV Solutions is a subsidiary of Communications Supply Corporation, which is owned by WESCO International, Inc., a publicly-traded Fortune 500 holding company headquartered in Pittsburgh, Pennsylvania.
---
Polycom
Polycom Special Offer
by Adrian Torres - The Enright Company
Polycom,
www.polycom.com
, is pleased to announce a special offer to ProAV integration
partners designed to help accelerate your sales and deliver outstanding audio and video experiences to your customers.
Purchase any SoundStructure C-Series installed audio solutions plus an HDX 8000 or 9000 room telepresence solution and receive an additional 15% discount off both systems. That's a savings of up to $5000. This offer is available globally through through September 15, 2012. Please see the program overview on PolycomConnect for complete details and terms and conditions.
SoundStructure and Polycom HDX provide high-performance HD voice and video for more productive remote collaboration. Polycom HDX delivers powerful high definition visual communication experiences from the meeting room to the auditorium. Polycom SoundStructure delivers a truly immersive audio conferencing experience that sets the standard for performance and ease of configuration. When combined together, they deliver natural, life-like voice and video conferencing that raises productivity to a whole new level.
SoundStructure easily integrates with Polycom HDX and HDX Microphones, enabling faster integration, better performance, and more powerful solutions when compared to other installed audio or video solutions.
Polycom SoundStructure installed audio solutions deliver high-performance voice conferencing for nearly any type of room—from standard-size conference rooms and board rooms to the largest training centers and classrooms. SoundStructure is a powerful addition to any room system when the HDX codec alone does not support the application or room size. Example applications where a SoundStructure system is required include: split and combine rooms where a single large space may be subdivided into smaller spaces
.

The Enright Company proudly represents Polycom through Westcon.

---


QOMO Hite Vision
High Definition for Higher Education
by Stephen McNeil - The Enright Company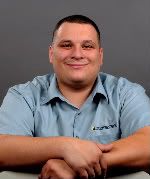 OWIXOM, MI (April, 2012)—The Enright Company has joined forces with QOMO HiteVision,
www.qomo.com
. They offer unique Hi Def. Document Cameras and Interactive LCD Touch Screen monitors.
The QD8000 High-Definition Document Camera is QOMO's premier Document Camera. The 8000's sleek style does away with side light illumination and opts for a rear LED light. All of the controls are in clear view on the touch panel surface of the QD8000 and provide one touch instructor features for dynamic presentations.
The QD8000 is attracting attention in the distance learning marketplace. It offersa motorized camera head for smoothly scrolling down a document. The 12X optical zoom provides excellent depth of field and depth of focus for incredible image quality. The QD8000 also has a full color built-in reference monitor so you can monitor your screen activity.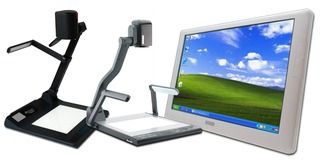 The QD8000's built-in switcher and scaler allow you to plug in two computers and switch between them and the camera, utilizing one HDMI output or one VGA output. When you add in features such as full RS232 control, video capture capability, and an A4 backlit stage for transparencies and X-rays, the QD8000 offers premium presentation capability without a premium price.
QOMO's QD3800 Document Camera offers Hi-Definition users many of the same features found in the QD8000, but in a different footprint. The full stage is framed by a pair of foldable and durable LED lights.
Like the QD8000, the QD3800 offers the option of VGA output or HDMI for a full 1280p resolution, a motorized camera head, built in switching and scaling, as well as all of the easy to use instructor features found on all of QOMO's full size document cameras making it a true value in the classroom, auditorium, or the distance learning studio.
QOMO HiteVision LLC, an American company, is a global manufacturer of presentation technology for education and corporate markets, headquartered in Wixom, Michigan. QOMO's comprehensive product line includes interactive whiteboards, tablets and LCD writing panels, portable and desktop document cameras, student response systems and integrated classroom software solutions. Learn more about QOMO HiteVision at www.qomo.com.
---
The CAD House
Cad Services for Hire
by Patti Enright - The Enright Company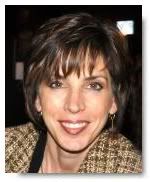 What began with a casual discussion over lunch about the challenges associated with systems integration projects evolved into an idea. What if there were a better way to meet the needs of an unpredictable industry? What if there were a dynamic resource that scaled with your workflow, understood the integration process and the budgets around them…..and could be accessed from any browser on any device from the office or the field? What if it could help you avoid costly payroll dollars but still enjoy the "total team" on board? And what if that resource had a fixed cost and even added margin to the bottom line?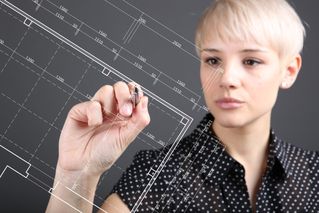 What resulted is now The CAD House,
www.thecadhouse.com
, that since 2007 hasserved the system integration, architectural, construction and design industries with digital design support services operating in the Cloud At The CAD House, we have some new solutions for some old problems.
As former A/V professionals, The CAD House team has had first hand experience with the demands that electronic systems integrators can face. Balancing staff with workload, interacting with multiple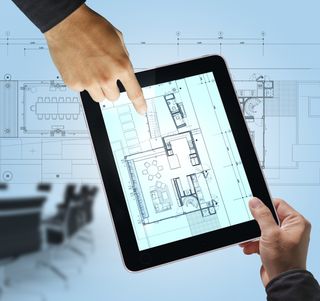 external teams on a project, shrinking hardware margins and the high cost of delays are just a few problems that can plague a system integration firm as well as the independent contractor. The CAD House can help "ease the pain" and improve the project process for internal as well as external teams.
You can learn more about The CAD House at
thecadhouse.com
or contact The Enright Company at 888.334.7773 and
sales@enrightcompany.com
. You can schedule a demo or learn how to get started and take advantage of The Enright Company's "Introductory Offer" (valid until 6/15/12.)
---


Bracketron
iPad Mounting Solutions
by Logan Enright, CTS - The Enright Company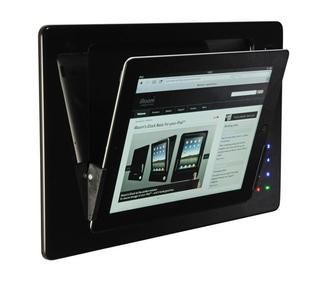 We have added Bracketron,
www.bracketron.com
, the leader in mounting solutions and accessories for mobile consumer electronics,to our stable of products. Bracketron is proud to offer iRoom iDock, the first powered and motorized in-wall mounting solution for iPad on the market today. The iDock features a patented motorized docking system that opens and closes to securely store the iPad, and can be flush-mounted to seamlessly and stylishly integrate the iPad into any room. The 2012 CES Innovations Award-winning iRoom is available in portrait or landscape modes and is additionally available in a Touchcode model for added security. iDock is available in 110V, PoE and USB power options.
---