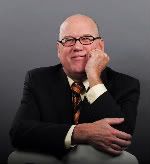 Dave Fahrbach
You asked and Vaddio,
www.vaddio.com
, listened! We want to reward our best partners – the integrators in the field who install equipment in their facilities. Vaddio is proud to introduce the Vaddio VIP Easy USB Integrator Program for GroupSTATION and EasyUSB product line.
By joining the Vaddio VIP EasyUSB Integrator Program your company will be recognized as one of Vaddio's preferred dealers specific to the GroupSTATION and EasyUSB product line. Your company will receive special pricing, discounts and promotions on both products and demo gear. You will also receive access to leads generated by Vaddio's 2014 marketing and advertising campaigns.
Click here for the details!
---
Vidyo Receives Top Ranking for Technology Partners in Independent Research Report on Desktop Videoconferencing
Ranked as a Strong Performer, Cited as Having "Best Overall Video Quality and Performance"
by Jason Housel - The Enright Company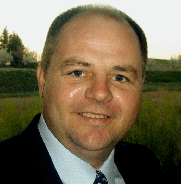 Jason Housel
Vidyo, Inc., represented by the Enright Company under the distributor DAS,
www.directaccessinc.com
, has been cited as having the "the best overall video quality and performance" by Forrester Research, Inc. The company also received top ranking for its technology partners among all vendors in addition to being ranked as a "Strong Performer," overall. Forrester invited 10 vendors to participate in its September 2013 report, The Forrester Wave™: Desktop Videoconferencing, Q3 2013. A complimentary copy of the report is available here.
According to the report, "Vidyo's routing architecture shifts the heavy media-processing power from bridges to the endpoints, significantly reducing the cost per port to deploy video conferencing." Additionally, "In our demo, Vidyo clearly delivered the best overall video quality, even with a large number of participants. Vidyo is foremost a provider of desktop video conferencing but also sells room systems based on the same software and routing architecture. Its ability to deliver solutions from the desktop to the conference room put it more squarely in competition with room-based vendors…" The report also states, "In contrast to our 2012 evaluation of Vidyo, during the 2013 Forrester Wave, it provided impressive enterprise customer references, each using its technology on a large scale."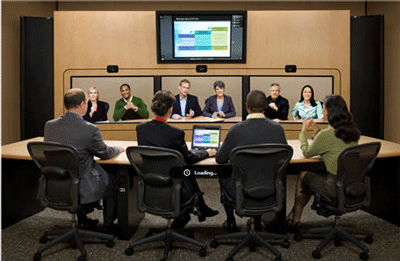 Vidyo offers great solutions in videoconferencing
"It's an honor for us to be recognized as a strong performer in Forrester's report for desktop video conferencing," said Ofer Shapiro, CEO and co-founder, Vidyo. "We strive to advance the industry and develop the best video solutions for our customers and partners. Our collaboration with Google to bring Vidyo's SVC technology to WebRTC and our work in standardizing H.265 SVC provide proof points that Vidyo's architecture is both standards agnostic and future proof as we continue to lead innovation in this field."

Vidyo believes the report supports key trends that are core to its value proposition:
The shift from hardware room systems to software endpoints
The importance of a strong mobile solution
The proliferation of WebRTC
Scalable video coding (SVC) based architecture that Vidyo pioneered allowing the best video quality among all participants
The VidyoWorks™ communication and collaboration platform is software-based, highly flexible and can be easily customized for individual enterprise and vertical market video conferencing needs. The VidyoRouter™ is based on the company's patented Adaptive Video Layering architecture and leverages the standard based Scalable Video Coding (SVC) technology. It eliminates the MCU and offers unprecedented error resiliency, low latency and rate matching enabling natural, affordable, high quality video to work over the Internet, LTE, 3G and 4G networks. Vidyo has been active driving H.264 SVC, HEVC and SIP video conferencing interoperability in various standards bodies since 2005 and most recently announced it will collaborate with Google to enhance video quality within WebRTC by developing a scalable video extension for the VP9 codec as part of the WebRTC client open source project.
About Vidyo, Inc.
Vidyo, Inc. pioneered Personal Telepresence enabling natural, HD multi-point videoconferences on tablets, smart phones, PCs, Macs, room systems and telepresence installations that interoperate with legacy H.323 and SIP endpoints. Vidyo's infrastructure makes it a leading provider of affordable cloud-based video conferencing technology. The VidyoWorks™ platform allows solution providers to integrate high quality visual communications into their applications, leveraging Scalable Video Coding (SVC) and Vidyo's patented VidyoRouter™ technology. Learn more at www.vidyo.com, on the Blog or follow Vidyo on Twitter @vidyo and on Facebook.
DAS (Direct Access Systems)¸www.directaccessinc.com, has been active in distribution in the conferencing market for decades. Based in Southern California, they service and stock Vidyo, Polycom and many other key manufacturers products in conferencing.
---
Crimson Video Wall Mounting System with Push in – Pop out™ technology
Quick and easy servicing of individual displays
by Adrian Torres - The Enright Company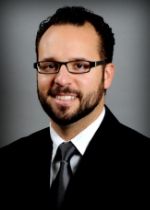 Adrian Torres
Introducing Crimson AV's, www.crimsonav.com, innovative and elegant multi-display mount system that's easy to specify, order and install. It features Crimson's proprietary Push in – Pop out™ functionality that enables quick and easy servicing of individual displays without disrupting the rest of the matrix. Simply push against the display's bezel to release the lock and then pull the display outward.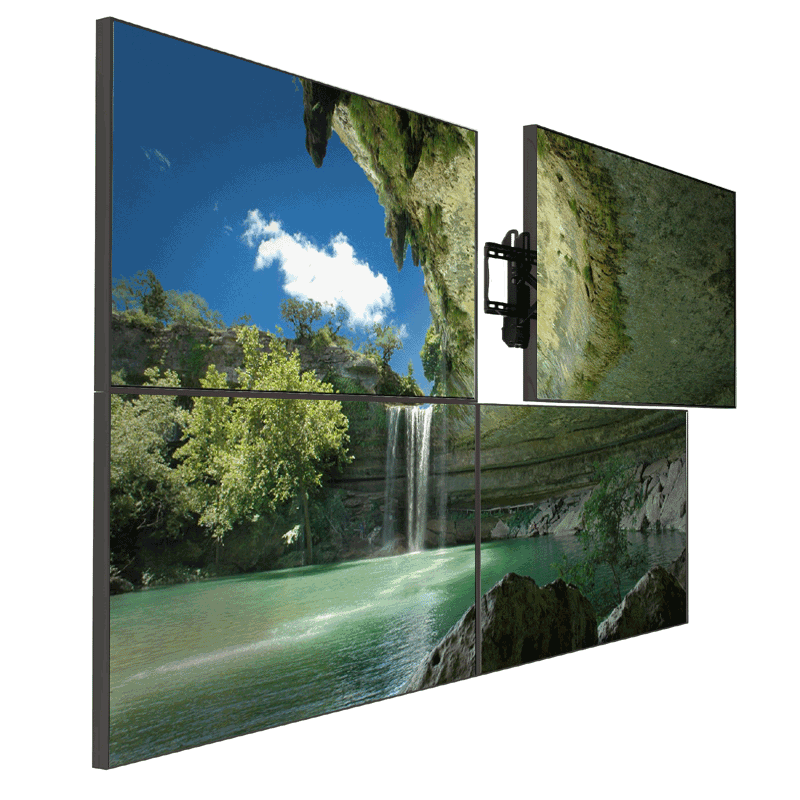 Crimson AV Push In-Pop Out™ mounts
allow easy access



VW4600G2 mounts provide a full 10.75" of extension for easy wiring and maintenance access. Lateral shift, plumb and vertical leveling features simplify precision positioning and eliminate gaps between the displays, while a dual-keyed system deters theft.

The VW4600G2 carries a 10-year warranty and is backed by a team of industry-specific designers who can assist in the specification process.

Delivering professional grade solutions that are at once simplified and superior, every product in Crimson's comprehensive assortment is manufactured to rigorous standards and sells for a fraction of the price of other competitive solutions.
---
GPO US' Auto Condition Reporting (ACR)
Smart Controller keeps tabs on video walls in remote locations
by Stephen McNeil - The Enright Company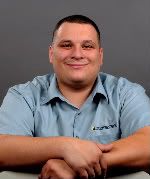 Steve McNeil
Dead or unused space is never welcome on a video wall. When a service issue arises, users often have no choice but to grin and bear it. The interruption associated with failing screens is often exacerbated by the diagnostics process, as panels may need to be removed for further evaluation. The invasion of service technicians into workspaces is never welcome but is a necessity when remote diagnostics (typically via phone or email) fail.
GPO US',
www.gpous.com
, ACR (Auto Condition Reporting) program allows users to keep tabs on video walls in remote locations and greatly reduces the need for disruptive onsite diagnostics and troubleshooting.
The Enright Company represents GPO in our entire region including AZ now.
GPO US' "Superior" video wall series features compatibility with our "Smart Controller"
(SM100), which provides an LED status readout showing the condition of inputs, power supply, and panel on individual monitors. Smart Controllers are connected to video walls via RS-232 daisy-chain, so only one Smart Controller is required per video wall. The Smart Controller also features a LAN port, which may be connected to a router, offering remote monitoring of display status from anywhere in the world with internet connectivity.
This leads to a significantly reduced diagnostic turn-around time and all but eliminates the need to remove screens for troubleshooting. If a customer grants GPO US access to their local network, GPO US' remote server will gather usage data for a full history of each display, offering further insight into usage patterns and conditions leading up to a failure. ACR is available with any of GPO US' "Superior" video wall models- both 46" and 55" Ultra Narrow Bezel LCDs are included in this lineup.
---


Enright Company=Infrastructure Promo
Additional Discount Thru End Of Year
by Patti Enright - The Enright Company
Patti Enright
Santa Ana, CA. - The Enright Company announces a three-manufacturer promo tailor made for our good dealers. Offered until the end of the year, our three accessory manufacturers, ICE Cable, Installer's Choice racks and Crimson AV mounts are offering expedited set-up for new dealers and five percent off normal dealer cost. Additionally, Installer's Choice is offering 15% off a one-time opening order for dealers on their very competitive rack and enclosure products.
"Everyone uses racks, mounts and wire in EVERY job" said Logan Enright, principal of The Enright Company. "This program will allow integrators to try these emerging and very viable lines" he went on to say.
Click here for details
and for more info contact your Enright Company rep.
Crimson AV flat panel mount
---
Vaddio Extends Live Technical Support Hours to Better Serve Customers
Get your questions addressed quickly and efficiently
by Logan Enright, CTS - The Enright Company
MINNEAPOLIS, MN – Vaddio has extended its availability for live technical support from 7 a.m. – 6 p.m. (CST) beginning October 1st, 2013. It's not always possible to get in touch with a live person for technical support during an early morning video call or late night live event.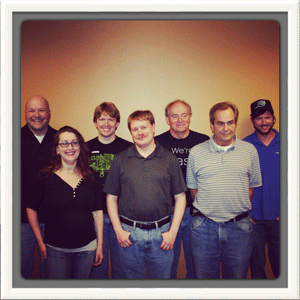 Vaddio Tech Support gang
"Good support, provided directly from the manufacturer, is critical to keeping systems running successfully," explained Vaddio CEO and President, Rob Sheeley. "Vaddio stands by providing the right information, tools and solutions to get questions addressed quickly and efficiently. Plus, customers get a single point-of-contact to help diagnose and troubleshoot concerns."
The Vaddio technical support team is comprised of veteran AV professionals and engineers who have extensive experience with not only Vaddio products, but also Vaddio integrated AV solutions – regardless of the vendor. The Vaddio support team can be reached directly at (763) 971-4428. Additional install guides, technical support documents and support tools are available through Vaddio's Technical Support Center at support.vaddio.com.
Vaddio's innovative products and partner-focused practices provide opportunity for integrators and resellers to win business and increase profitability. With industry-leading warranties, one-year advance replacement, and expert technical support, customers have the entire Vaddio team standing behind every project.
About Vaddio:
Vaddio is the premier global manufacturer of PTZ cameras, specialty camera control systems and professional USB peripherals for the audiovisual, videoconference and broadcast marketplaces. In applications ranging from distance learning to corporate conferencing and television production, Vaddio products bring class-leading capabilities, convenience and flexibility to you and your customers alike—elevating the science of communication with the Art of Easy. To learn more or to become a dealer, contact Vaddio at www.vaddio.com or by phone at 1 (800) 572-2011.
---


E V E N T S
WHAT
WHEN
WHERE
MORE INFO
Veterans' Day
Nov 11
US
Enright Co open - honoring those who served for us
Logan Enright in AZ promoting roadshow, etc.
Nov 12-13
Various
logan@enrightcompany.com
Enright Company Roadshow
Nov 14
Doubletree Inn
Tempe/Phoenix
(formerly
Fiesta Inn)
www.enrightcompany.com
Streaming Media Live
Nov 14-19
Huntington Beach Hyatt Regency, 21500 PCH, Huntington Beach, CA

producerlive.streamingmedia.com

Thanksgiving Holiday Weekend

Nov 28-29
Your home
--

Doren Oster, founder of Sabine/Sacom in So Calif (new line)
Dec 10-12
Various
stephen@enrightcompany.com
Learning and Teaching with Technology Show (LATTE) - Vaddio exhibiting
Dec 19
Mohave Community College, Bullhead City, AZ
www.mohave.edu
---
Thanks for scanning Scanlines. Send us your comments.
Sincerely,
The Team at The Enright Company
www.enrightcompany.com
1801-I Park Court Place Suite 100
Santa Ana, CA 92701
(888) 334-7773