Rob Sheeley
A Video Conferencing or any type of conferencing is just another application on our desktop. The challenge that the industry failed to see is that what were once desktop applications have now become meeting room applications.
As the BYOD or Bring Your Own Device evolution has changed the enterprise-computing model and as a result how we work and where we work. End users now expect their applications to work in the meeting room, classroom, living room and anywhere else they decide to work.
The opportunity in our industry is to realize that we are no longer selling black boxes, but instead we are creating computer portals (or docks) that enable these applications & cloud services to have access to high quality video & audio room tools, and not webcams and USB microphones.
The end user still expects his room experience to be just as good as what he had before. Our job is to make sure that happens. We are now seeing that Video Conferencing is no longer an industry by itself but just another "App" or Cloud based service that we use everyday.
The real industry here is AV and now video conferencing is just another application that must be considered when a meeting room is designed. Long Live AV
Thanks for scanning Scanlines!
---


Vaddio Announces New President and CEO
Technology Veteran and Former Polycom Executive Joins Vaddio Leadership Team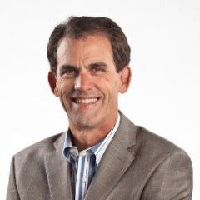 Ed Ellett, Vaddio's New President
Minneapolis, MN.
Vaddio,
www.vaddio.com
, the trusted leader in robotic cameras and unified communications products,today announced the appointment of Ed Ellett as Vaddio's President, Chief Executive Officer and member of the Board of Directors effective on June 30, 2014.Ellett is a seasoned senior executive with extensive expertise in marketing, product strategy, operations and sales channel development.He was most recently senior vice president and general manager of Nvidia's Professional Solutions Group. Previously, Ellett was a Senior Vice President and General Manager of Polycom's Unified Communications Video Business Unit. Ellett holds a B.S. in electrical engineering at the University of Texas at Austin.
Ellett replaces Rob Sheeley, founder and CEO of Vaddio, who has served as President since founding the company with Tom Mingo in December 2002.
"We welcome Ed's experience and leadership to the Vaddio management team," said Vaddio founder, Rob Sheeley. "As Vaddio has grown from a couple of guys dreaming up new products as a technology startup in a back room in Minneapolis in 2002 to this amazing industry leading camera and Unified Communication technology company that we are today, we knew we needed to add someone who could lead Vaddio into its next era of growth. Ed's experience in our industry combined with his management style fits perfectly with Vaddio's corporate culture and makes him the ideal leader to assume my role at Vaddio. I will continue to be involved with Vaddio as a board member and providing leadership guidance in marketing and product development strategies."
"I am excited to join the dynamic and innovative team working at Vaddio as well as building on the great relationships it has with its partners," said Ellett. "The industry is undergoing change and the creative professional cameras and unified communications products from Vaddio are well aligned to these changes to meet customers' business needs. I am looking forward to contributing and building on the growth of the company."
###
About Vaddio:
Vaddio is the leading manufacturer of specialty PTZ cameras and camera control systems used in the audiovisual, videoconference and broadcast industries.
---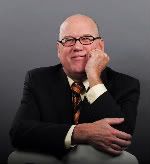 Dave Fahrbach
Tustin, CA.
Hall Research,
hallresearch.com
, announces addition of the 4K-Javelin™ active plenum HDMI cables to it's line of digital extension products. The 4K-Javelin™ cables utilize the latest in optoelectronics to extend HDMI signals far beyond the typical limitations of copper cables. The cables are a hybrid of fiber and copper that allow HDMI signals to be extended 200 ft or longer with zero loss. All PC and HDTV resolutions are supported including 4K Ultra HD. The HDCP compliant cables also support DDC and CEC. Proprietary circuitry is conveniently incorporated inside the HDMI connectors to convert the video signals to light pulses and back.
The cables are available in standard lengths to 200 ft. No external power supply is required as power is drawn from the 5v signal pin of the source HDMI output.
The 4K Javelin™ cables are thin, flexible, and lightweight (only 12 oz for 50 ft cable). They can handle any resolution or color depth including non-standard video formats up to a maximum data rate of 10.2 Gbps. No compression is used so the image at the far end of the cable is 100% identical to the source.
The cables transmit digital video signals using light pulses. This provides high immunity to electromagnetic interference and consequently eliminates the chance of video dropouts due to environmental electromagnetic noise.
The 4K Javelin™ can be used like regular HDMI cables but without the worry of boosters or equalizers. Being Plenum, also makes it possible to be used in virtually any installation environment. Applications include, home theater, conference rooms, schools, airports, hospitals and more. Hall Research is currently stocking 50, 75, 100, 150 and 200 ft lengths.
4K-Javelin™ active plenum HDMI cables
---
Enright Company Appointed Stewart Filmscreen Reps
Stewart Volume Incentive Program Announced
by Jason Housel - The Enright Company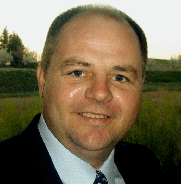 Jason Housel
Santa Ana, CA.
The Enright Company has been appointed representatives for commercial AV for Stewart Filmscreen,
www.stewartfilmscreen.com
, for CA, AZ, NV and HI. The Stewart story is rich: At 55 years of age, Roy Stewart had an opportunity that fit in with his vision of making large front and rear projection screens. With the help of his two sons the purchase was made and a small pilot operation was opened at a former WWII munitions facility in Torrance, CA. Under the name, Roy C. Stewart & Sons, the business produced one lace and grommet screen a week for the movie industry.
For more than 65 years now, Stewart has been the consistent choice of discerning clientele of projector screens around the world. Aesthetic-conscious architects, consultants, systems designers, and property owners rely on Stewart Filmscreen for the perfect combination of superior quality, flexible design, and dedicated support, and we consistently deliver.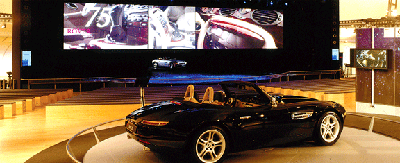 Large Fixed Frame Screen

Now Stewart announces their first ever volume-incentive program for the commercial AV integrator: between October 6, 2014 and March 31, 2015, have a formal estimate prepared by your Stewart Filmscreen Sales Representative or inside sales engineer and lock in a discount based on minimum quantity levels. All standardized Stewart Filmscreen and Cima™ by Stewart Filmscreen products up to seventeen (17) feet in width are eligible. Call or click your Enright Company representative for details!
---
The Pakedge Difference
System integration overcomes network infrastructure challenges
by Stephen McNeil - The Enright Company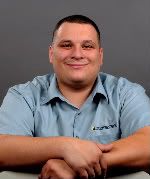 Steve McNeil
Huntington Beach, CA.
Commercial AV systems impose unique challenges on the network infrastructure. The network must carry large volumes of high bandwidth, latency sensitive traffic with no downtime. The network must differentiate, segment and prioritize voice, video, and data traffic from different applications for seamless performance. The network must scale to accommodate thousands of simultaneous users at peak times connecting from approved and user-owned devices. The network must be vigilant and protect against threats that are delivered in new and unforeseen ways.
Pakedge Device and Software,
www.pakedge.com
, helps AV managers overcome these challenges. The Pakedge Connect+ Platform is a carefully integrated system of switches, routers, wireless, power management and software technologies, designed specifically to work with each other to deliver seamless, scalable, and reliable multimedia networking performance. When unified with the BakPak Cloud Management System, the functionality of the Pakedge Connect+ Platform is extended with cloud-enabled services such as monitoring and management of all connected devices anywhere, any time, and from any device.
The Pakedge Connect+ Platform is a
carefully integrated system
Founded in 2004, Pakedge is an industry leading manufacturer of high performance end-to-end networking platforms for A/V applications. Recognized by industry peers and winner of the prestigious CEPro Brand Leader award for Networking in 2013 and 2014, Pakedge specializes in integrating high performance engineering innovations, operational simplicity, and systems engineering to develop technology that enables customers to unleash the power of their network. AV systems integrators choose Pakedge because:
Purpose-built for A/V networking applications
Seamless, scalable, and reliable enterprise-level performance
End-to-end network system solutions
Free lifetime technical support and firmware updates
3 Year Warranty as standard
Focus on channel protection and profitability
Learn how Pakedge helps you solve your customers' networking problems. Learn more and visit Pakedge at www.pakedge.com
---
RGB Spectrum Expands Enright Region
Key Personnel Changes Announced
by Logan Enright, CTS - The Enright Company
Alameda, CA. RGB Spectrum, rgb.com, the leading manufacturer of video processing, recording, distribution and control products, has announced additional regional coverage by The Enright Company and several key internal personnel changes.

The Enright Company now represents RGB Spectrum in audiovisual for all of CA, AZ and NV. Having been the reps for the southwest for over 10 years, the Northern CA and AZ changes are a re-appointment.

Denis Carle



Denis Carle
has assumed the position of VP Sales with the retirement of Tony Spica last month after Spica's 20 year very successful run at the manufacturer. Mr Carle has been with RGB Spectrum for many years himself in key management positions, and will be leading the team into more systems oriented sales at their Alameda, CA headquarters.
Larry Kay




Larry Kay
has joined the firm eight months ago as Regional Sales Manager for the Southwest. Mr Kay, based in the LA area, has a multi decade background in security, fire, electrical. He has been involved in many large design build projects in this region.
Lee Binschus






Lee Binschus
has been tapped to be NW Regional Sales Manager (including over Enright Company in Northern CA and Northern NV) after many years with Planar and a national systems integration firm.
---
2014 Enright Company Roadshows
Knock It Out Of The Park!
Thanks for your support
by Patti Enright - The Enright Company
Patti Enright

Santa Ana, CA.
The Enright Company 2014 Roadshows will conclude this week in Arizona and what a time it was! Hundreds of our best and brightest selling partners participated in our four city tour. With exhibits, breakout sessions, product demos and great luncheons, we knocked it out of the park again!
We thank all our principals and our customers alike for their steadfast support of these events. Standby for something altogether different and even better next year!

Todd Bergum of Vaddio at Enright Roadshow

---
NCast End-to-End Capture and Streaming Solutions
NCast's interface is intuitive and flexible
by Logan Enright, CTS - The Enright Company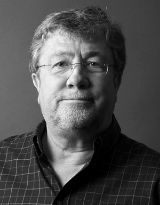 Logan Enright
NCast, ncast.com, provides the hardware and software to schedule, capture, record, stream live and/or publish what goes on in a classroom or meeting room with flexible single or dual active window layouts so that both a video image and a computer presentation can be captured and then viewed together.

The resulting file (episode) can be made available in via an internal network or the internet either on demand or via a live stream.

NCast provides complete End-to-End solutions with both its family of Presentation Recorders and its series of Presentation Servers intended for specific applications. Presentation Recorders are available in four form factors: Rack Mount, Dual Rack Mount (two completely separate units in one rack space), Mobile and Podium (with flanges to mount it to wood). Presentation Servers vary primarily in terms of processing capability and storage capacity to fit an individual customer's needs.
NCast PR HD Mobile

NCast's interface is intuitive and flexible. Control can be with a simple reflected webpage, serial commands or Java applet.
All of this is available at affordable prices. NCast believes in a single purchase price with no licensing or ongoing maintenance fees.
Also, in the near future, NCast has plans for dual-stream, dual-record and dual-display. Contact your Enright Company representative for details.
---
Primacoustic: Go from Acoustical Nightmare to Dream Demo Room
Providing expert assistance with acoustic treatment
by Jason Housel - The Enright Company
Vancouver, BC.
Sound Productions of Dallas, TX has been in business for more than 40 years as retailer and distributor of pro-audio equipment. Recently, the company repurposed a section of their warehouse, adjacent to their existing showroom, to create a large training facility and demo room. Jeff Humphrey, VP Sales and Marketing: "Being mindful of our neighbors as well as our adjacent general showroom and sales area; we were tasked with creating a real world, live venue experience while placing great emphasis on the mitigation of the external disruptive sound pressure levels typically associated with a live venue."
"In the planning and building phase, our first goal was to decouple as much of the room as possible in order to minimize sound transmission through adjoining spaces. This required the use of purpose designed materials and contractors familiar with this type of project. We carefully selected inner and outer wall barrier and acoustic treatment, construction materials and drapery."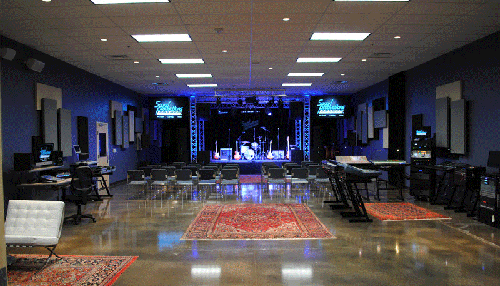 Primacoustic Training Facility and Demo Room

Humphrey got in touch with Jay Porter at Primacoustic,
www.primacoustic.com
, for assistance with the acoustic treatment plan: "I supplied the architectural drawings which included the room dimensions, building materials, stage and speaker placement as well as the location of all furniture and rugs and fixtures. The final design was ready within three days of our final conversation. We then commissioned Danny Snook of Achieve AV with the task of installing the Primacoustic Broadway Panels."
The Sound Productions facility will accommodate up to 80 people and has seen overwhelming interest by customers, class attendees and pro audio manufacturers alike since opening this summer. According to Humphrey, they have already hosted six product training workshops that have been booked to capacity with several more on the schedule. "Our new facility and the workshops we offer provide a one of a kind experience for our customers."
---


Texas A&M Reimagines its Football Locker Room with T1Visions' Cutting-edge CMS
Web-based dashboard facilitates content updates
by Steve McNeil - The Enright Company
When Texas A&M was awarded the opportunity to renovate its football locker room, they recognized the new facility would need to function in several ways. Functionality, 'wow' factor, and manageability were all key influencers in determining the right solution. This led them to T1Visions,
www.t1visions.com
.
The Challenge
This new locker room would double as a premier recruiting facility that would 'Wow' the socks off any recruit that stepped foot inside the building – it had to be sleek, creative, and unlike anything else out there.
Functioning as more than a traditional locker room, this facility would need to match the high expectations of the tech-savvy Millennial generation occupying these quarters. By integrating interactive technology throughout the locker room, this would keep players engaged with each other and with the team throughout the season.
By outfitting the entire locker room with digital / interactive components, the biggest challenge would be managing a massive amount of content on the backend of this flashy facility. Texas A&M recognized the need for a CMS that could be easily maintained by its staff, and updated frequently and in real time.
The T1Visions Solution
Multiple videos walls that can feature content across the wall in its entirety or broken down into quadrants. Messages, images, video, or cable channels are all controlled from the T1Visions CMS dashboard.
246 digital tiles = 2 digital tiles for each of the 123 player lockers. Messages, images, or video can be customized for individual players – making the locker room a point of interaction between staff and player. The tiles can also serve as one single banner for messaging or video across the entire locker room. Highlighting big plays, player birthdays, and other team announcements are now just a click away.
T1Visions' CMS provides one central dashboard to control content across all 246 digital locker tiles and three video walls.
Here are some key advantages in T1Visions' CMS:
Update content anytime, anywhere with web-based dashboard (all that is required is log-in access)
Incredible ease of use – just one hour of training required (compare that to most solutions, which take several days)
Software-based solution means zero maintenance for additional hardware components.
Watch the video here:
https://www.youtube.com/watch?v=IXEhFArSYPo
.
---


E V E N T S
WHAT
WHEN
WHERE
MORE INFO
Enright Company
Roadshow
Nov 5
10-3p
Doubletree
Tempe, AZ

www.enrightcompany.com

Veterans Day
Nov 11
USA

--
CUE San Diego
(Casio Exhibiting?)
Nov 15

La Costa High School, Carlsbad

www.sdcue.cue.org


Stephanie Hunter & Zach Hurvitz of Stewart in CA

Nov 17-21

Stewart HQ
Torrance, CA

--
CETPA [Calif Educational Technology Professionals Assoc] (Casio Exhibiting)
Nov 18-21

Sacramento, CA

www.cetpa-k12.org
LDI [Lighting
Dimensions Intl] Expo
Nov 17-21
Las Vegas, NV
www.ldishow.com

Thanksgiving
Nov 27
USA
--
TechNet Show
(AFCEA)
Dec 9-11
Hilton Hawaiian Village, Honolulu, HI
www.events.jspargo.com
---
Thanks for scanning Scanlines. Send us your comments.
Sincerely,
The Team at The Enright Company
www.enrightcompany.com
1801-I Park Court Place Suite 100
Santa Ana, CA 92701
(888) 334-7773