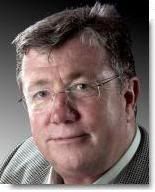 CHICAGO, IL (2011) – The Enright Company has been selected as reps for Polycom through their distributor Weston Group,
http://us.collaborationpoint.westcon.com/content/vendors/polycom
. With the support of Randy Riebe, Director of AV Integrator Business Development at Polycom, we are tremendously excited about this opportunity to work with one of the giants in conferencing technology. Call us to discuss your video and audio conferencing needs and see Polycom at their Executive Briefing Center in Irvine, our Santa Ana show room and at The Enright Company Sojourn Road Shows coming to a city near you this fall…
ABOUT WESTCON
Founded in 1985, Westcon is a global distributor of unified communications, infrastructure and security solutions and our annual revenue is nearly $4 billion. Westcon's global distribution operations are in 20 countries throughout The Americas, Europe, Middle East,
Africa, Asia and Australia/New Zealand.
Westcon has 2,000 employees worldwide who are committed to providing the best: pre and post sales, financial, logistical, marketing, training, technical and professional support and services to help our customers' business grow.
Their mission statement is instructive:
Mission: We support our customers' business by providing products, selling tools, technical, integration and financial services, market and technology expertise and an environment to enable you to more efficiently and profitably sell solutions to your end-user customers.
Boiled down to it's essence, the statement above means that Westcon is the best Polycom source on the planet. Their support includes:
* Pre-sales design, sales support by people dedicated to your account,
* after sales support includes packages that offer
* unlimited 24/7 tech support,
* install support,
* unlimited training of integrator staff and customer personell,
* overnight replacement of failed units
* contract installation anywhere in the US by Polycom certified engineers
* contract renewal services
* expert training and demos on demand
Please give us a shot at your next Polycom application – we standby ready to serve!
Sharon Culotta has joined The Enright Company as Northern California, Northern NV sales person. John Harmyk leaves us after five years in that region - he will be missed and we wish him well.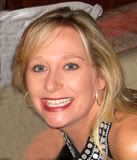 Over the past fifteen years Sharon was regional manager with two manufacturers in the commercial video business, and was the principal of a rep company in the AV industry in Northern CA. Prior to that, she was with a family-owned prominent east coast rep company for several years.
A native of New Jersey, Sharon is a graduate of West Virginia University where she received a bachelor of arts in journalism. She loved being the on-air personality of college football in those days at WVU. Sharon enjoys travel and reading in her spare time.
Sharon can be reached at
sharon@enrightcompany.com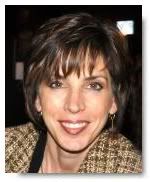 TUSTIN, CA (August, 2011) - The Enright Company announces the return of our invitational road show open houses. These
biennial events are a must for all AV integrators and consultants, especially those who weren't able to make it to InfoComm. Identical events are taking place in each city. Drop in at your convenience - hours are 10am to 3pm each day. Visit all our manufacturers in one room as they demonstrate their proucts, plus a full buffet luncheon.


Here's the schedule:



Greater Los Angeles/Orange County Area
Wednesday, September 14th, 10am-3pm
Doubletree by Hilton Hotel Los Angeles - Norwalk
13111 Sycamore Drive, Norwalk, CA 90650
(562) 863-5555
San Diego Area
Thursday, September 15th, 10am-3pm
Sheraton La Jolla Hotel
3299 Holiday Court, La Jolla, CA 92037
(858)453-5500
Sacramento Area
Tuesday, October 18th, 10am-3pm
Hilton Sacramento Arden West
2200 Harvard St., Sacramento, CA 95815-3306
(916) 922-4700
San Francisco Area
Wednesday, October 19th, 10am-3pm
DoubleTree San Francisco Airport
835 Airport Blvd., Burlingame, CA 94010-9949
(650) 344-5500
Las Vegas, NV
Tuesday, November 8th, 10am-3pm
Tuscany Hotel & Casino
255 E. Flamingo Rd., Las Vegas, NV 89169
(702) 893-8933
Tempe/Phoenix, AZ
Thursday, November 10th, 10am-3pm
Fiesta Resort
2100 S. Priest Drive, Tempe, AZ 85282
(480) 967-1441

RSVP required. Please contact: stephen@enrightcompany.com. For more details: (888)334-7773.


We look forward to seeing you there!


---